ORIGINAL ARTWORK FOR SALE BY
DEXTER BROWN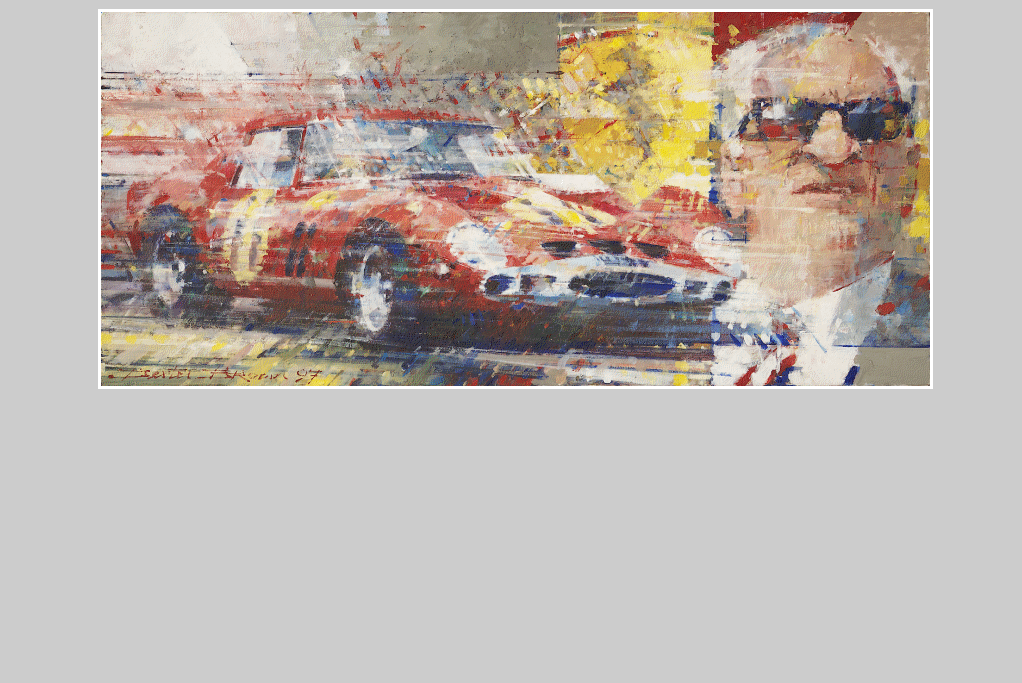 Size 48" x 24" This stunning oil on canvas was privately commissioned in 1995 and completed 1997, its incorporates a fusion of all that represents Ferrari, Enzo, the prancing horse badge and the 250GTO.
It features as a full spread in Dexters book and comes with a great history and documentation of it's creation and full provenance including original receipt, copies of working sketches, communications between the artist and the commissioner and lots more.
See link below showing copies of most of the documented history.