ORIGINAL ARTWORK FOR SALE BY
DEXTER BROWN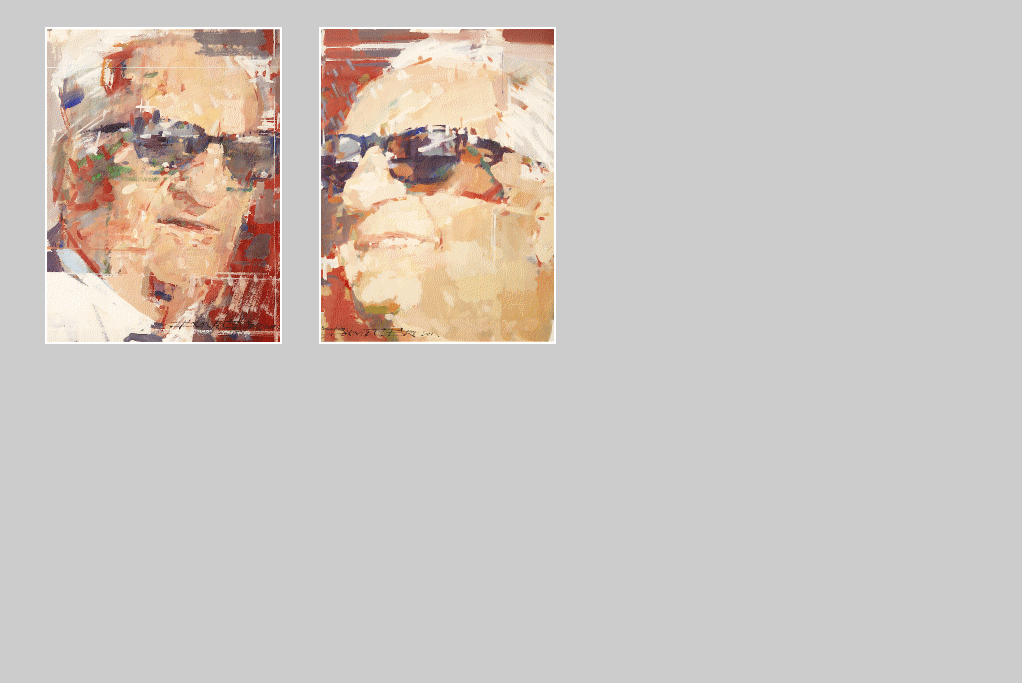 Size 25cm x 29cm frame 49cm x 56cm" A pair of goauche on board portrait studies of the main man himself, Enzo Ferrari.
They featured in an exhibition in Germany and come with full provenance including original receiptand photos of the paintings at the exhibition.
See link below showing copies of most of the documented history.